In Cooking Craze, you will experience the craziness of becoming the head of kitchen of a restaurant. Chop, cook, bake, grill, and plating the food are not the only things to do. In commercial kitchen, you need to manage the time and orders perfectly so you can serve delicious foods on time to your customers.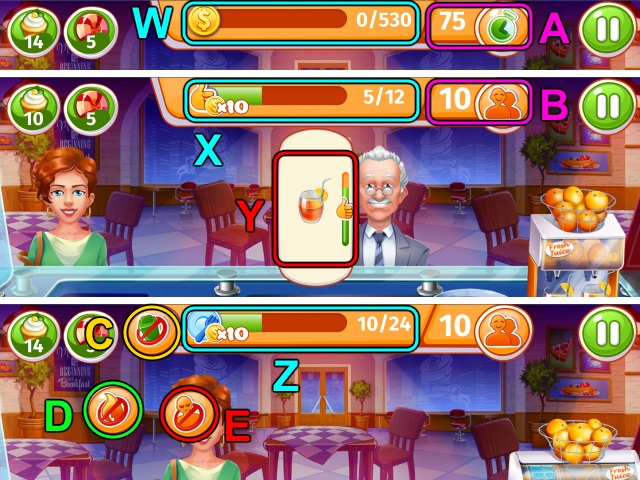 Cooking Craze for PC is a great game with awesome graphics. There are people on the streets, moving cars, etc. Players encounter a good amount of opportunities to earn spoons and coins needed to boost, restore lives, speed up cupcake timers, make kitchen equipment and upgrade ingredient quality.
Cooking Craze The rush is here and it's up to you to keep up with the demand! Cook well and cook FAST in Cooking Craze!